Decorative sheet

Decorative sheet Cutting Sheet®
Cutting Sheet® is a decorative sheet with a great color variation consisting of a total of 264 colors, including the single-color regular series, metallic, fluorescent, and transparent colors with adhesive on the back of the sheet. In addition to enabling free cutting and pasting of the sheets to create designs, the sheets can be easily removed. These features make this product a useful design material for a wide range of scenes including window displays, exhibitions, glass decorations such as signs, and interior designs.

The total of 264 color lineup
to widen your free expressions
Cutting Sheet® has one of the largest color lineups in the decorative sheet industry. The lineup now has unique and practical new colors, such as Selected White, produced through the pursuit of whites in spaces and Pale Tone and Grayish Tone for the delicate control of low-intensity colors. The 264 colors based on a color system ensure the free expression of designers.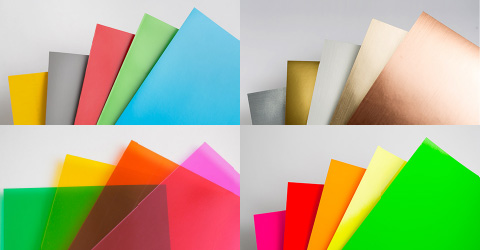 Nine series in total is available for different types of designs.
Cutting Sheet® is available in a variety of types. A total of nine series are available, including the single-color regular series, as well as metallic, transparent, and fluorescent colors for different expressions. Two different textures, including semi-gloss and matte types, are also available mainly for white and black colors. These types enable the delicate control of expressions using the different textures.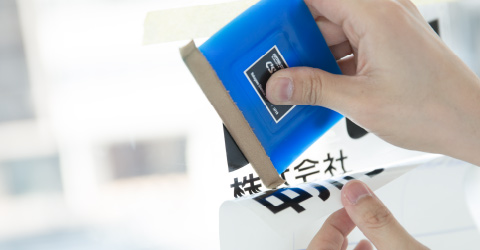 Easily to process and apply Beautifully pasted, and beautifully removed
Cutting Sheet® is created using the base material, adhesive, and the separator on the back with a well-thought-out balance for easy processing and application. It satisfies designers seeking high quality expressions and contractors seeking beautiful finishes. The sheet can be easily removed after pasting on a glass. The sheet is beautiful when pasted, of course, and also beautiful even after it is removed.